I just received my very first order from JetPens.  I was first introduced to waterbrushes at a past Animazement.  An amazing artist in the Artist Alley had them sitting on her booth table and was so incredibly wonderful that she let me try them out!  They've been out for years now, but I had never heard of them before.  It took me a few months, but I finally was able to set about really looking into them and making a purchase.  And… oh…my!
Where have you been all my life?
I chose four brushes to start with in order to see which brand I might prefer, and all of which are the medium size variety.  From left to right: I chose the Pentel Aquash, Holbein, Kuretake, and Yasutomo Niji brushes.  With the Niji and Kuretake brushes I had seen comments that they were similar, but no information on why, especially as they were two different prices.  So I bit the bullet and bought both to compare for myself and to put the information out there for others curious about their similarities and differences.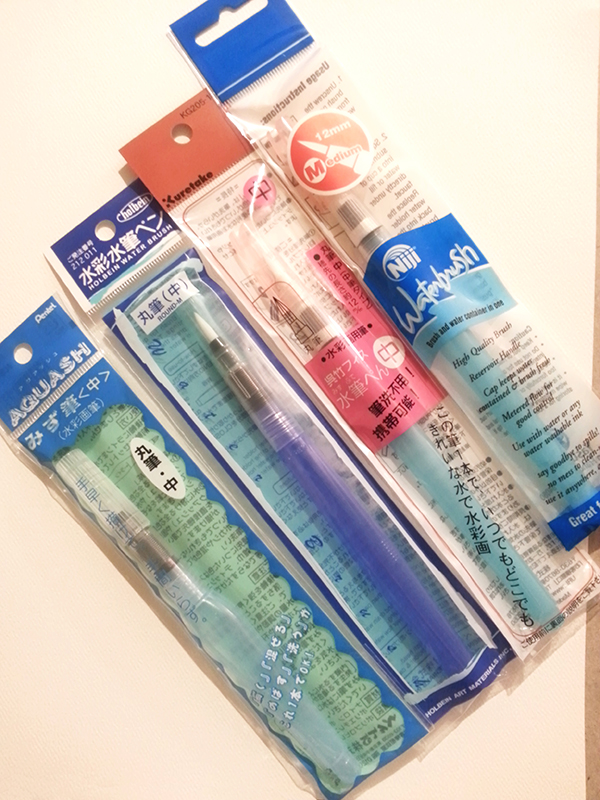 Continue reading "Jetpens, Where Have You Been All My Life?!"